Published in July 2023, 'Indian Ceramics Directory ' has been comprehensively researched and prepared, to bring you a fully up to date guide to India's flourishing ceramics Sector. This report will be extremely useful to businesses that deal specifically with ceramic production companies in the sector, other suppliers of raw materials, instrumentation, equipment makers and others.
---
Over 470+ manufacturing plants and 950+ key personnel data
India Ceramics Directory 2023, the database comprehensively covers the entire gamut of ceramic products viz. vitrified tiles, ceramic tiles, sanitary ware, tableware and high end technical ceramic products. The report covers new and upcoming ceramic production facilities, upgradation and modernization programmes of existing facilities. It covers detailed company profiles along with tel/fax/email and other contact details of key personnel.

The modern Indian Ceramics industry is over 100 years old and is rapidly been modernizing through new innovations in product profile, quality and design to emerge as a modern, world – class industry, ready to take on global competition. The industry is dominated by small and medium enterprises (SME) segment with a market share of close to 50%. It is growing at 9% per year and the market size is estimated at ₹ 26,500 crore.
The rising urbanization and economic growth, increased government imitative like Swach Bharat has provided a fillip to the sector. The above factors have also lead to increased foreign players like Rak Ceramics, Kyocera, Saint Gobain entering the sector. India is 2nd largest ceramic tiles producer in the world, accounting for 7% (~955 mio sqm) of the global production.
The industry is segmented as ceramic tiles, the largest segment (around 75%), then sanitaryware (accounting 12% to 15%), tableware (7% to 8%) and finally technical ceramics around 5%. Technical Ceramics is in nascent stage in India, with only few players like Jyoti Ceramics, Sonya Ceramics etc.,
Pages
No. of Pages
503
Data
No. of Manufacturing Plants
477
Total No. of Company Profiles
485
No. of Key Personnel
994
No. of Captive Power Plants
5
Format
Delivery of Report in Excel Format
Yes
Delivery of Report in PDF Edition
Yes
Delivery of Report in Print Edition

No



In this scenario, we bring this Ceramics Directory 2023, which is an attempt to report on the ceramic production companies with their basic profile, current capacity, and expansion plans etc., along with details of address, tel, fax, email and details of key personnel. This report will enable you to profile all ceramic producers in India, build new business prospects, generate new customers, discover who your competitors are and make vital contacts. You would save the time, money and effort of doing your own research. This directory has been especially compiled to assist with market research, strategic planning, as well as contacting prospective clients or suppliers.
Why spend hundreds of hours searching for new contacts ?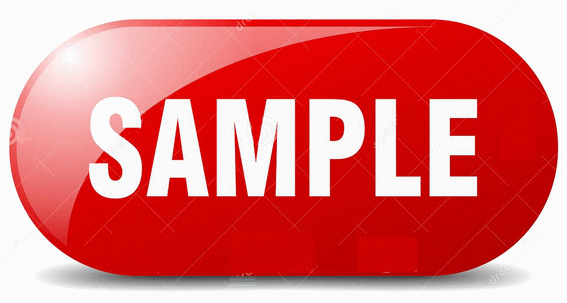 "Data is the most valuable asset in the world"




Brittany Kaiser
Pages
No. of Pages
503
Data
No. of Manufacturing Plants
477
Total No. of Company Profiles
485
No. of Key Personnel
994
Existing Capacity Covered
Format
Delivery of Report in Excel Format
Yes
Delivery of Report in PDF Edition
Yes
Delivery of Report in Print Edition
No
Ceramics Directory 2023
Product Code:Ceramics Directory 2023
Availability:In Stock
Related Products
Tags: Ceramic Directory, Tiles Directory